Ecommerce SEO Services
Get Started
Boost Your Ecommerce Store Revenue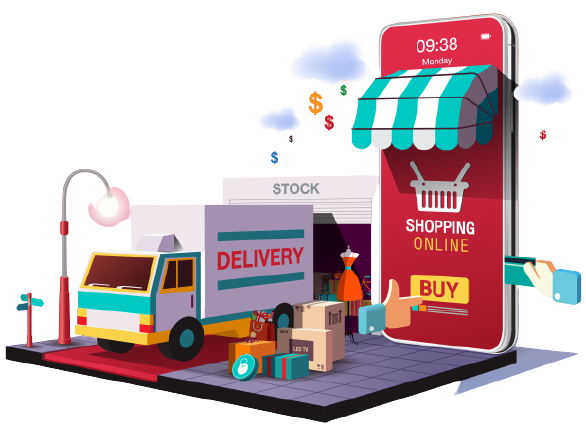 Ecommerce SEO for your Online Store
Search Engine Optimization (SEO) services aren't just for websites that have information on them. It can also be used for e-commerce stores with great success. If you run an e-commerce store, then SEO is definitely the way to go.​ Ecommerce SEO is a more technical approach to SEO and helps in ranking your website in the topmost position for your product or service related keywords on Google. In other words, e-commerce SEO helps you to rank higher in search engines for all the right keywords that will get you quality online leads.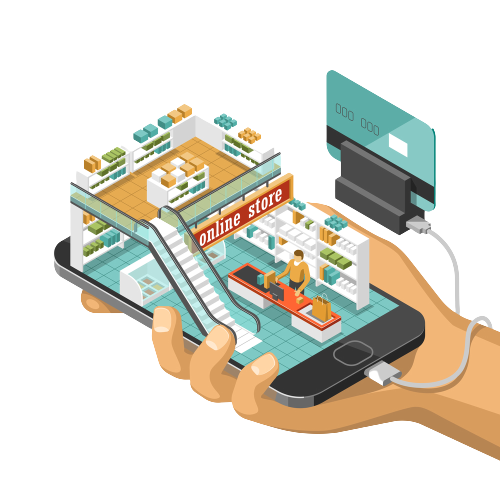 Professional Ecommerce SEO Service Packages
Elements of Ecommerce SEO Services
Website Audit
It includes all your competitor analysis, content analysis and everything that is important for your website.
Keyword Research
It is the backbone of any SEO campaign. You have to choose the right keyword depending on your business.
Business Analysis
This is the most important and often ignored part. You need to know your potential customers and provide them what they are looking for.
On-page Optimization
It includes all the on-site optimization element like page title, meta description, body content, image alt tags, heading tags, etc.
Off-page Optimization
It includes all the off-site optimization factor like links and mentions on other sites.
Analytics
It includes all the tools and analysis to check your position and traffic.
Site Structure Analysis
You need to keep the structure of your website in mind while doing ecommerce SEO and off-page optimization.
Content Writing
You need to create quality content for your website that aims to rank in search engines and appeals to your audience.
Content Marketing
You need to increase your customer's trust on you by providing them quality content and promoting your content to reach new prospects.
Conversion Optimization
You need to make the most of your traffic and turn them into leads and then finally into paying customers.
Regular Site Updates
You should keep updating your website regularly with new content and offers. This keeps existing customers keep coming back and brings in new clients.
Reporting & Analytics
You need to keep a check on the performance of your marketing campaigns through analytics and we ensure this by providing regular reports.
Ecommerce SEO Services Aimed at Growing Your Online Sales
SEO is the perfect digital marketing strategy for generating online revenue. ecommerce seo services are much more than just on-page optimization and link building.

Through our advanced ecommerce SEO techniques, we'll not only drive more traffic to your website but also convert that traffic into paying customers.

Online businesses such as yours often have to deal with reduced shopping cart conversions and a lot of lost potential revenue that can be attributed to a lack of proper SEO. With this expansion of your online reach, we can guarantee that you'll not only see more traffic coming through to your website, but that this traffic will be highly qualified.

This means more sales in less time.

SERP rankings are one of the biggest influences on online buyers' purchasing decisions. Through our ecommerce SEO services, we'll make sure that your brand is the one that comes up first when potential customers search for specific keywords directly relating to your industry.

What does Ecommerce SEO Services Include
When it comes to your ecommerce SEO strategy, you need to make the most of every single opportunity to generate online revenue. While a lot of the tasks that go into succeeding in ecommerce marketing are automated, there are some you can't control.
On-Page SEO
On-page SEO is the process of optimizing your website so that search engines can easily determine its content and rank it accordingly.
Off-Page SEO
Off-page SEO refers to all of the activities that influence the visibility of your website on search engine result pages (SERPs).
Content Creation
Our team of writers create artciles and other forms of content that are not only engaging but also optimized for SEO.
Content Marketing
You need a content marketing strategy to get people to actually find your content pages. With our help, you will be able to decide which type of content works best for your business and reach the largest audience possible.
Brand Maintenance
After we create your website, we will continue to maintain and update it on a monthly basis. This way, you won't be required to worry about technical issues such as broken links, outdated material, and other concerns that can affect your SERP rankings.
Reputation Management
Reputation management (also known as online reputation management) is the process of trying to improve or maintain one's reputation via online platforms such as social media and review websites.
Ecommerce SEO FAQs
What is ecommerce SEO?
Ecommerce SEO is the practice of optimizing your ecommerce website so that it shows up in search engine results pages (SERPs) for certain keywords and phrases. It also increases conversions because it presents your brand to potential shoppers before they even click through to one of your product or service pages.
What are ecommerce SEO services?
At its most basic level, ecommerce SEO can be broken down into three main categories: On-Page, Off-Page, and Technical. On-Page involves all of the elements that occur directly on your web page such as page titles, headers, descriptions, and body content. Off-Page refers to external factors that affect your SEO such as backlinks and social media. Technical covers a wide range of items from your websites coding to hosting speed.
Why is ecommerce SEO important?
In this day and age online shopping is more popular than ever before. Consumers are used to the convenience of searching for what they want online and having it at their doorstep within a couple days. Many people will comparison shop as well, hopping from website to website to find the best deals. This is where an optimized ecommerce website comes in particularly handy. Research shows that online shoppers typically spend more money and make more frequent purchases when they shop on a platform with superior SEO.
How much do ecommerce SEO services cost?
Ecommerce SEO is one of the best investments that any online business can make. On average the cost of e-commerce SEO ranges between $1500-$3500 USD per month.

How much does ecommerce SEO take to show results?
Once you hire us to optimize your ecommerce website, our team will begin making changes to your platform immediately. You would start seeing the benefits of e-commerce SEO services within 3 to 6 months.
Who is ecommerce SEO services for?
SEO can benefit any ecommerce website, big or small. In fact, an optimized ecommerce platform can help drive more sales and customers to even the oldest and most neglected sites. Even if your site is currently ranked on the first page of Google, there is always room for improvement. We can even help if you are dealing with negative SEO or fighting against a competitor trying to take you down.
Talk to an ecommerce SEO expert today