Long-Tail Keywords: What are They & How to Find Them
What are Long Tail Keywords?
Long-tail keywords are search terms that are 3 or more words in length. Users are much more likely to use long-tail keywords in their searches rather than just basic nouns.

The growth of the internet has created an evolution in how we do a search. Gone are the days of entering simple keywords and coming up with one result that's exactly what you're looking for. Now, we search using long-tail keywords and websites are competing to show up in the SERPS for these searches. This is why SEO exists! By creating content around these long-tail keywords, you increase the chance that someone searching for it will find your website and click on it.

Why are Long-Tail Keywords Important for Your Website's SEO?
With hundreds of millions of websites competing for the same searches, you're going to need a way to differentiate yourself.
Long-tail keywords solve this by allowing you to target a much smaller group of people.

Your goal is to get as much traffic as possible and Long-tail keywords will help you do this.

Many people new to SEO make the mistake of trying to take on their competitors directly in terms of keywords. This is a fool's errand, as it is incredibly hard and you're much better off aiming for less competitive keywords.

How to Find & Analyze Long-tail Keywords
1. Use Keyword Research Tools
You can use keyword research tools designed to find long-tail keywords like Long-Tail Pro to your advantage. This would ease the process and you can get a healthy list of Lon-tails for your relevant niche and target topic.
2. Export Keywords List to Excel File
Once you have found the desired list of your long-tail keywords, make sure to export the list in an excel file. This will help you analyze your list and filter them out based on search volume, keyword difficulty, content created, etc.
3. Find Keyword Difficulty Score
Every keyword has a keyword difficulty score attached to it, the higher the score the tougher the keyword is to rank for, and the lower the score the easier it becomes to rank for that keyword. Make sure you have the keyword difficulty score next to each keyword.
4. Find Keyword Search Volume
The most important factor of long-tail keywords is to find the search volume of them, this would help you find the potential search volume you can expect by targeting these keywords.
5. Research the Current Ranking Sites
Before you start creating your content pages, research on the pages currently ranking and find the user intent behind them along with the ranking factors. This will help you enhance your own content when the time comes.
6. Build Content Around Your Keywords
You are ready with all the data, use these to create quality content for the target audience and the search engines. These should be optimized to rank and grow your conversions.
SEO Tools to Find Long-Tail Keywords
SEO tools play a vital role in finding long-tail keywords for your targeted topic. They are simple to use, simply input your main keyword and it gives you related search terms. These search terms are long-tail keywords and you should pick the ones that have decent volume but aren't too competitive.

Now, create a list of these long-tail keywords and start building content around them.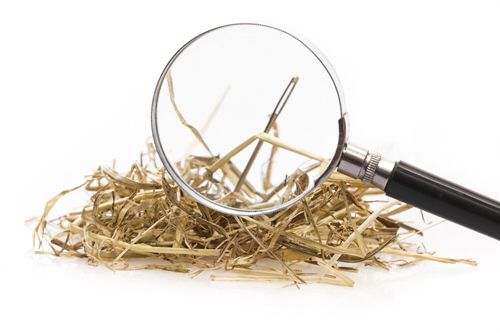 Here is a list of long-tail keyword research SEO tools
Google Trends
Keywords Everywhere
Answer The Public
Long Tail Pro
Keywordtool.io
SEO Quake
Keyword Shitter
Keyword Snatcher
How to use long-tail keywords to grow website trafiic?
You've chosen your targeted long-tail keyword list, what now?
1. Create Content
Create quality content around your long tail keywords and provide helpful information to your target audience related to the topic
2. Build Webpage
Build a webpage that is conversion oriented, your aim is to provide quality and information however the main goal is to get the visitor to take an action
3. Link Internally
Your long-tail keywords should internally link to the main keyword page and also other relevant keyword topics for faster and better results
4. Promote your page
Just like any other page on your site, long-tail keyword content pages also need to be promoted. So, build links, share on social, and try to build authority
Quick Conclusion,
Simple. Use the steps we talked about above to find a long-tail keyword that you think will have good search volumes and is easy to rank for. Once you have your keyword, it's time to research!

Collect all the research data and compile them in excel and finally start creating some quality content. Hope you learned how long-tail keywords work, why they are important and some cool tricks.